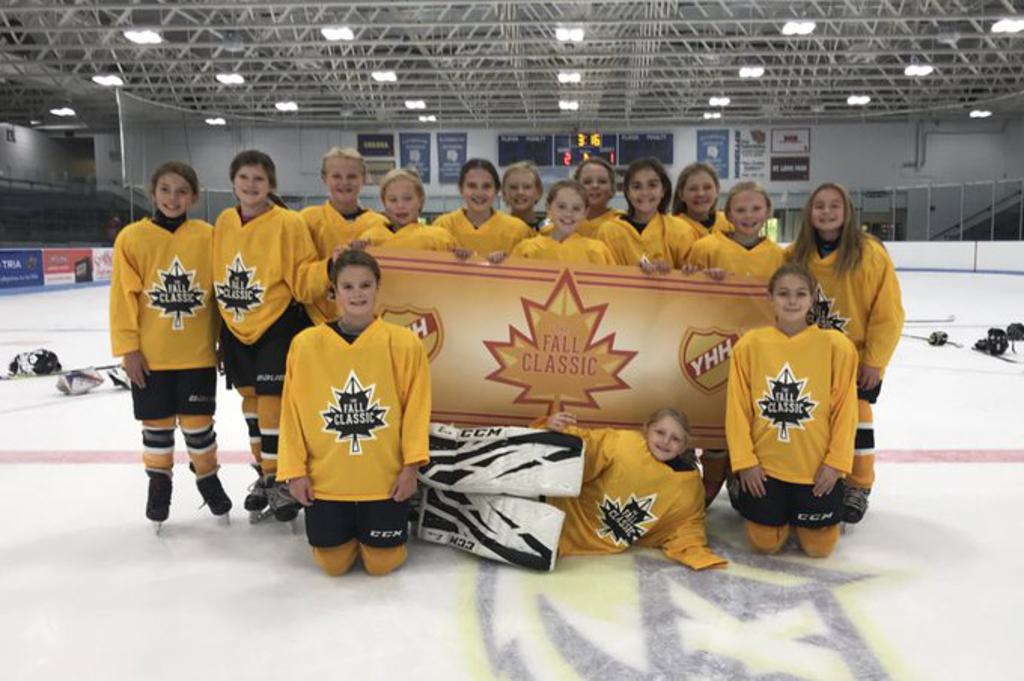 2020 Fall Classic Girls Minor champions, the Bruins.
Taylor Nelsen earned Tournament MVP honors for her seven-goal, nine-point performance over the weekend.
2020 Fall Classic Girls Major champions, the Bolts.
Payton Hassler posted two shutouts over the weekend to earn MVP honors for the Girls Major Division.
2020 Fall Classic Boys Minor champions, the Blue Jackets.
Nolan Steele notched two goals and an assist in addition to picking up MVP honors on Sunday.
2020 Fall Classic Boys Major champions, the Blackhawks.
Beckett Shillings recorded four goals and eight points this weekend, and was selected as the Boys Major MVP.